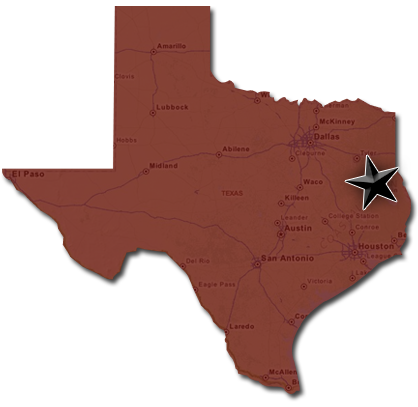 Thank you for visiting our website and for your interest in Moore Angus.
The Moore Angus Farm is located off of FM 2021 between US Hwy 69 North and US Hwy 59 North in Clawson, Texas. We are about 2 hours from Houston and 3 hours from Dallas.

Visitors are welcome to stop by the ranch at any time, and we invite you to come see our seed stock bulls, prime heifers and cows. If you arrive, and the gate is locked, Ben and Brian's cell numbers are displayed on the highway sign, and usually one of us is close by. We always welcome the opportunity to make a new friend, and show you around the ranch! If you have any questions, or would like more information, please contact us.
Physical Address:

7798 FM 2021 • Pollok, TX 75969
View on Google Maps.


Brian Moore

258 Green Sanders Rd. • Pollok, TX 75969
Phone: 936-465-2040 • Email: bmoore@moorebro.com


R. Ben Moore

P.O. Box 153808 •  Lufkin, TX 75915
Phone: 936-635-6061 • Email: ben.moore@moorebuilding.com